Mastertec Ltd is a reputable vehicle repair, service, and MOT garage in Romford, accredited by the Good Garage Scheme. 
Local Collection & Delivery Service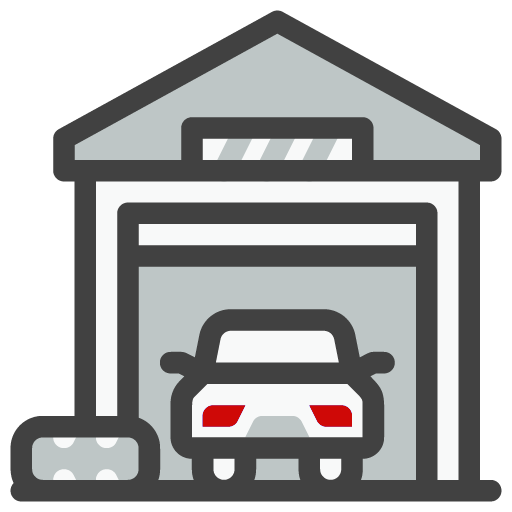 Pre-Arranged Courtesy Car/Van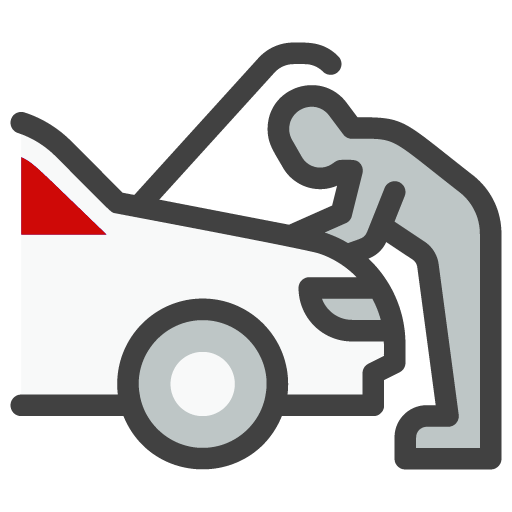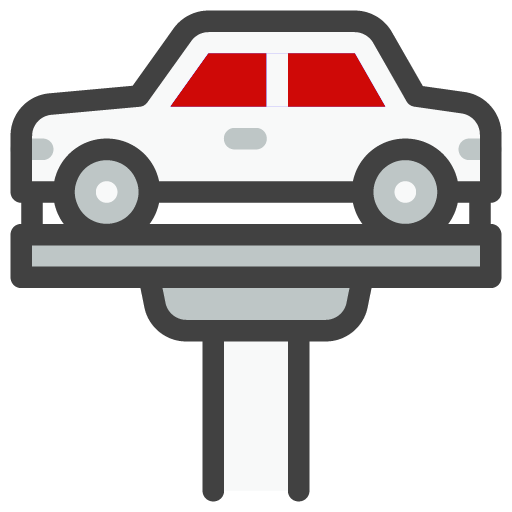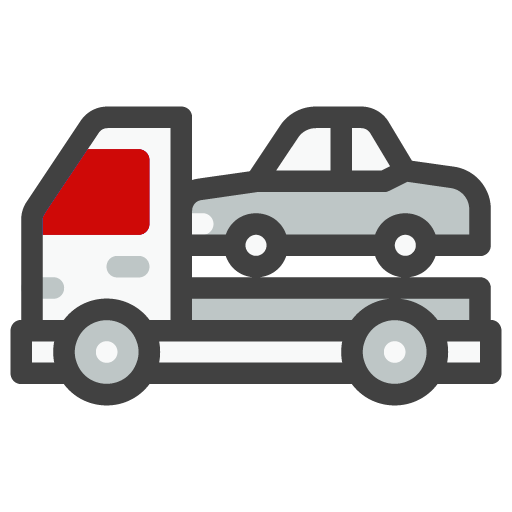 Breakdown recovery can be arranged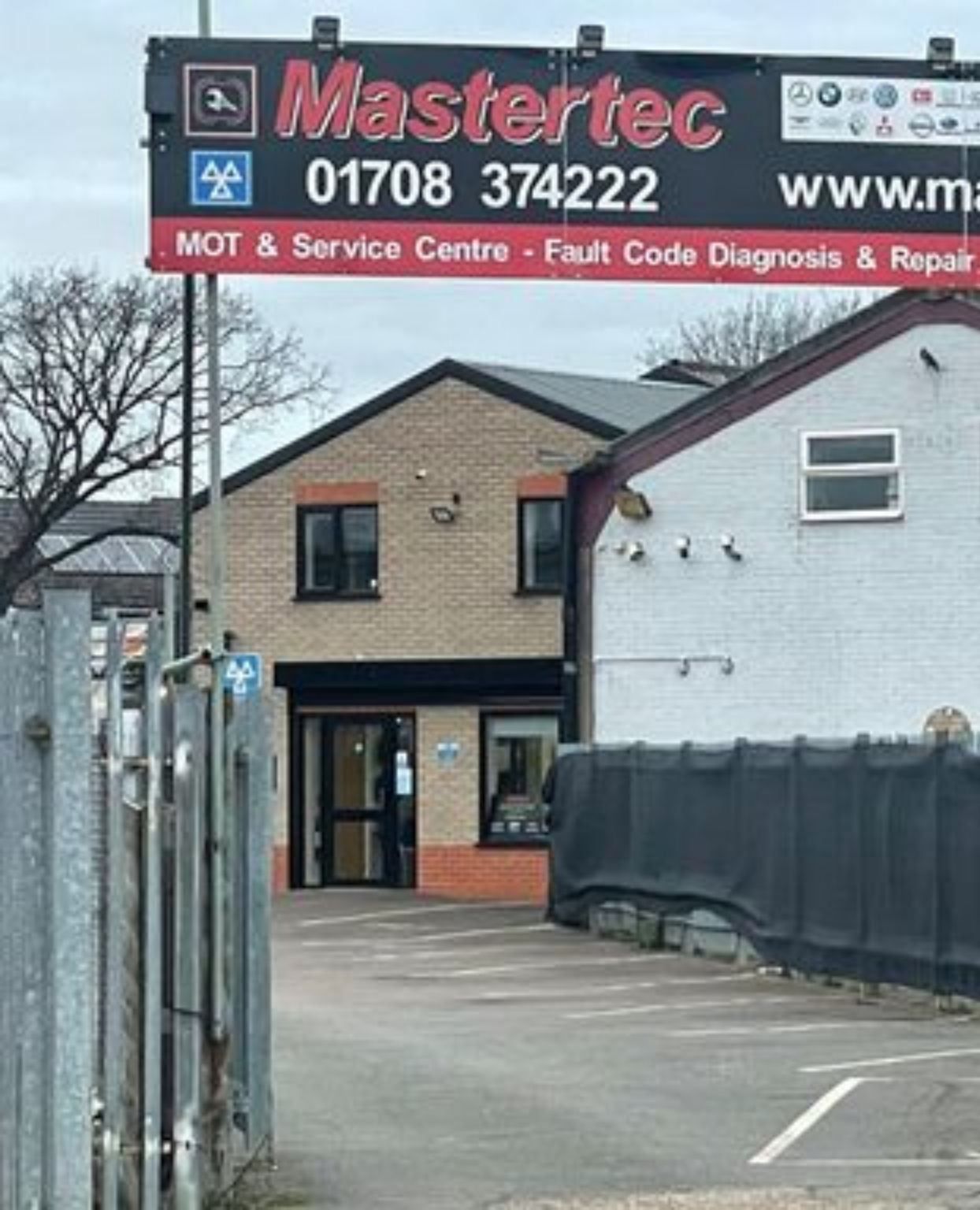 Founded in
2004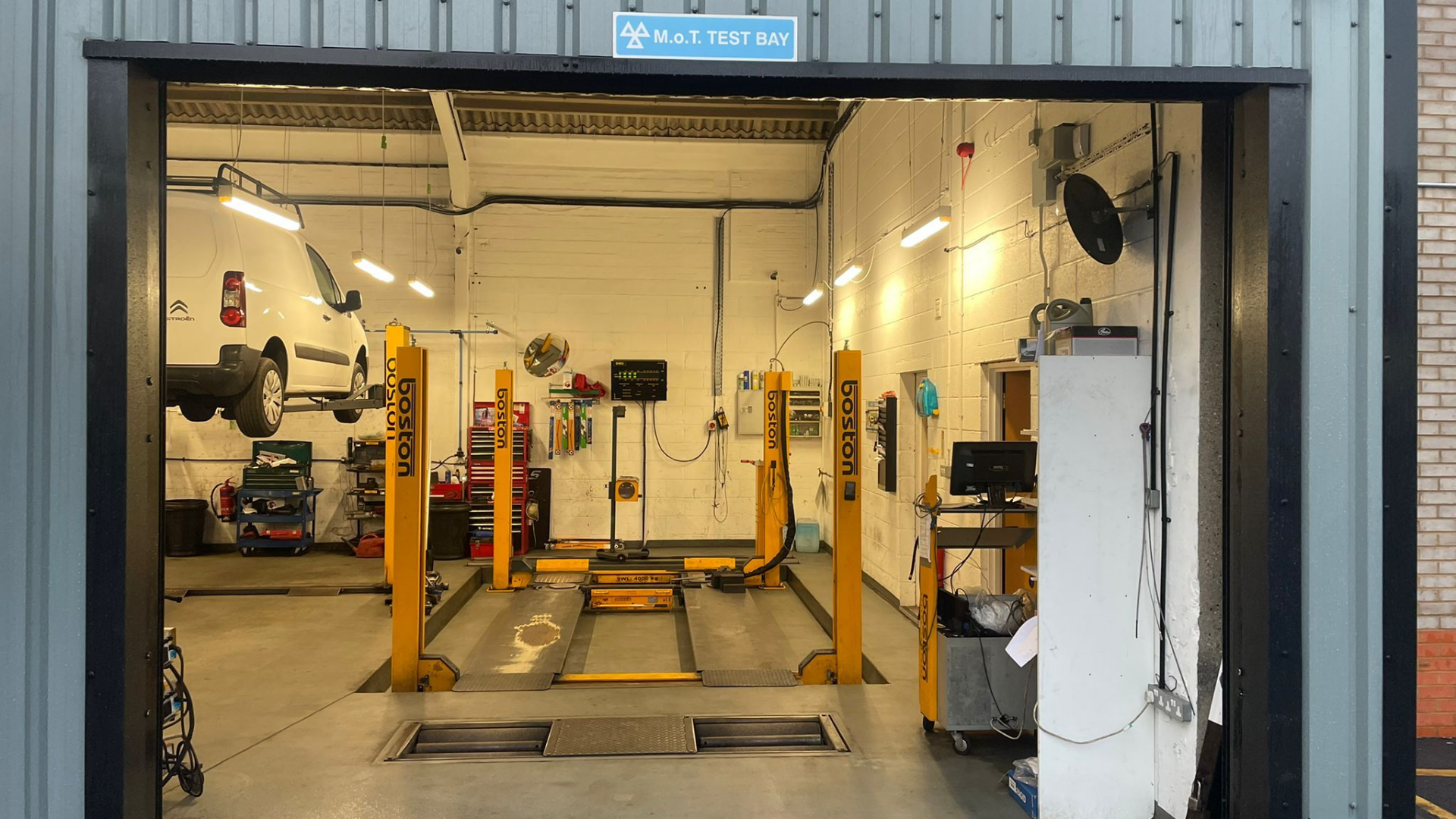 Reputable vehicle repair, service, and MOT garage in Romford
Mastertec Ltd is a reputable vehicle repair, service, and MOT garage in Romford established in 2004, accredited by the Good Garage Scheme. Previously based on Faringdon Ave we relocated to our new purpose-built workshop just across the road on Tonbridge Road. We offer an extensive range of services to our customers in and around Essex.
Over the past two decades we have built up a solid reputation for honest advice, quality workmanship and convenience.
We know the thought of being without your vehicle is a huge burden. Therefore, our service is designed to minimise this burden wherever possible. Which is why we offer a collection and delivery service, pre-booked courtesy car hire, or free wi-fi while you wait.
All our vehicle technicians are experienced to work on an extensive range of vehicle makes and models. Consequently, we offer a full range of services to repair or maintain your vehicle and get you back on the road. Use the links below to find out more or call 01708 374 222 to speak to a service advisor.
MOT
Mastertec is a licensed MOT test centre which takes the hassle out of booking your MOT in Romford. With a convenient local collection and drop off service, along with a pre-booked courtesy car if required, we have you covered! That's why our customers continue to return year on year.
Service & Repairs
The best way to avoid costly repairs to your vehicle is to have it regularly serviced. Having an oil and filter change at least once a year will maintain your vehicles overall performance. However, it's important that you use the correct oil for your engine, especially with diesel engines.
Most of our work is generated by word-of-mouth recommendations from our valued customers. This is because we genuinely care about you and your safety. Therefore, we promise every customer they will get
Speak to a service advisor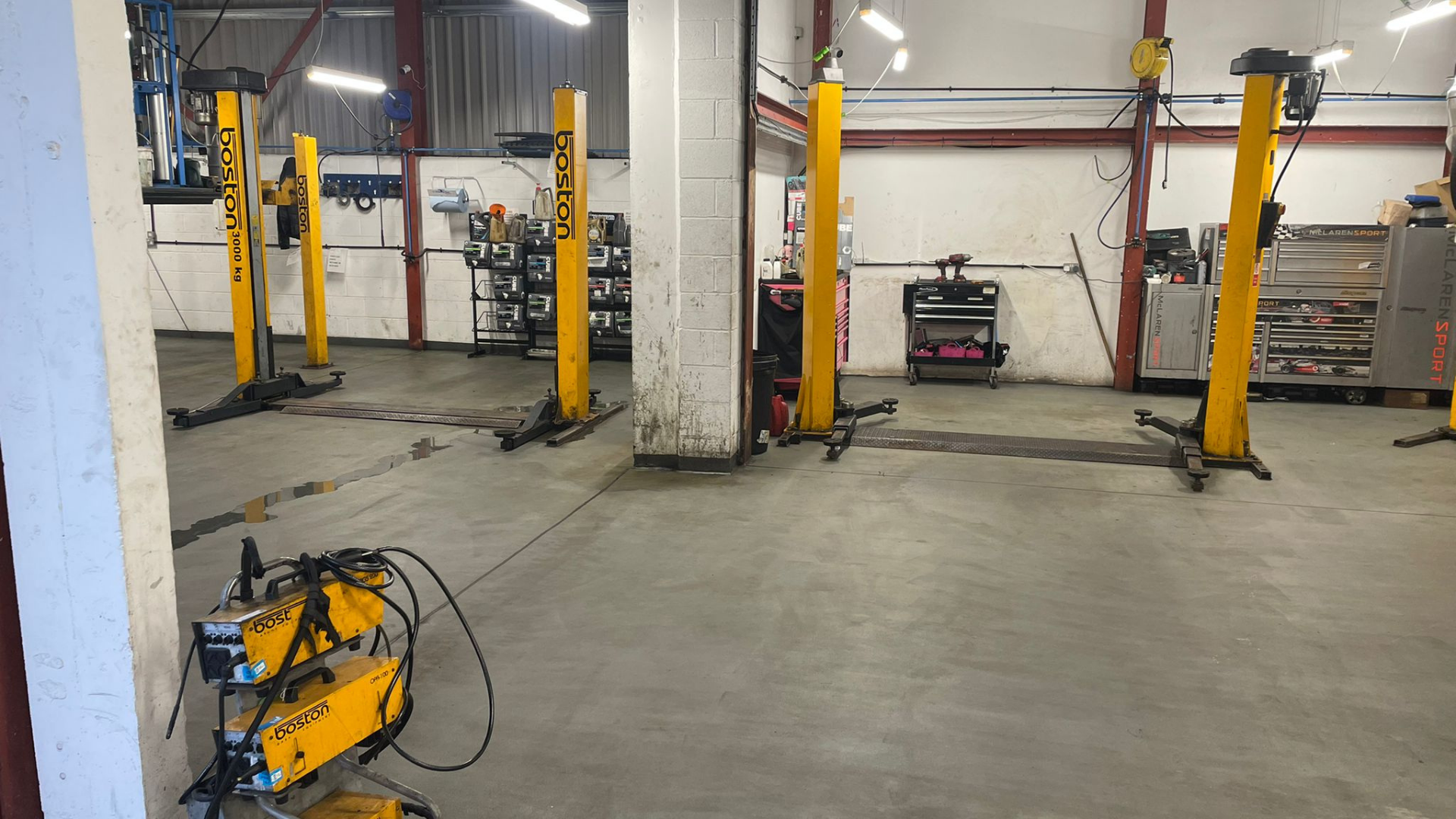 Google
Based on 130 reviews


Daniel Loughlin
20:11 13 Jan 22
I have used them for 10 years they've been the most sensible and reliable garage I've used. Patient and straight talking when explaining the problem. Mark and Michael run a very tidy ship and the standard of work is always first class.

M Dawn
14:36 11 Jan 21
100% old school trustworthy. Fantastic garage. Highly recommended

Tom Charlton
11:24 28 Dec 20
Quick, efficient and personable service with more than reasonable cost. Was recommended by family and would wholeheartedly recommend to anyone.

Sam Smith
13:13 21 Oct 20
Brilliant, friendly service and reasonably priced. Would definitely recommend

Susan Moretta
19:41 29 Sep 20
I totally trust these guys. Been going there for years. They are always helpful and reasonably priced too.
See All Reviews
Facebook
Azeez Adewale
2022-01-15T14:49:58+0000
I started little with Mrs Katherine Lawrence now I'm earning with her, She a good forex trader and she knows how to

...

trade on forex and know when and how to earn you cool profit.Mrs Katherine Lawrence is a legit Fx trader with her trader's license and she's good...you can simply email her at katherinelawrence070@gmail.comWhatsApp: +14326522748Earn up to $15k in just a week.

read more
Rebecca Clibbens
2021-09-13T17:17:48+0000
I can honestly say I wouldn't want to take my car anywhere else. These guys are super friendly, knowledgeable and

...

efficient. A couple of weeks ago I had a coolant leak (turned out to be the water pump too & a new cam belt needed), I was extremely fortunate to get my car booked in that afternoon and the works completed before close. I had to do a long journey last week so was imperative my car was repaired - happy to report all is okay! No more noises from the car either and is so much smoother to drive. Thank you again!

read more
Vicky Lynn
2021-03-06T15:37:59+0000
I had my MOT done by Mark and he was amazing. He went above and beyond to get the repairs fixed so I could drive away

...

the same day. The staff are friendly and welcoming and I will definitely be going back in the future

read more
Tim Brown
2020-11-04T00:03:39+0000
Honest and knowledgeable guys. Had my car serviced and repaired by them for about 5/6 years now.
Colin Bell
2020-09-22T08:33:48+0000
friendly and fitted me in at short notice even while they are very busy
Sue Cook
2020-08-13T18:10:30+0000
Love you guys. Mike and Mark are really great guys. Nothing is too much trouble. Mike very kindly pumped up my tyres

...

for me this morning. Been a regular customer for several years and I wouldn't go anywhere else. Trust Mike and Mark not to rip me off. 1st class service every time. Recommend mastertec to anyone

read more
Lorraine Taylor
2020-06-30T06:53:09+0000
always done a great job on my cars and van, decent price really satisfied
Michelle Dean Knight
2020-06-26T18:40:43+0000
Saved us an absolute fortune giving us a second opinion on an aircon problem where main dealer wanted to clearly do

...

work on our car that didn't need doing.I cannot recommend these guys highly enough. I won't be going anywhere else now with our cars. Thank you so much!

read more
Tammi Tilson
2020-04-01T11:00:26+0000
Great service, really helped us out. Open for business during lockdown. Would highly recommend. Thanks guys.
Pauline Walsh
2019-12-27T22:36:10+0000
Highly recommend this garage.. took my vehicle to them after another so called garage had my car for over a week and

...

handed it back to me saying my car was irreparable and needed to be scrapped!!!..Mastertech Mechanic's found the problem within a couple of days my car now runs like a dream!!... no need to consider just bring your car here 😀

read more
Tiffany Fowler
2019-12-21T12:34:22+0000
open and honest garage. im always pleased whenever i take my car here
Samantha Samuel
2019-12-14T13:55:19+0000
MOT done here. Friendly,professional and great price!
Lucy Fitch
2019-11-21T11:33:19+0000
Had my brakes done at Mastertec today - very quick friendly service and a great price too!! No messing around and got

...

the job done!! Thank you all so much 🙂

read more
Will Chan
2019-09-19T18:48:07+0000
Had my car picked up serviced, MOT'd and dropped back on my drive. Thanking Mark from Mastertec for a first class

...

service that comes with a friendly smile ☺️Cant fault them at all and will definitely be recommending and using their services again.

read more
Allison Brooks
2019-06-13T13:11:54+0000
Fantastic service - issue sorted out and fixed within a very short space of time. Excellent customer service - will

...

definitely be going back and recommending to anyone who asks for a reputable, no-nonsense, trustworthy garage to use 👍

read more
Susan Taylor
2019-05-25T13:26:31+0000
Recommended by a local Facebook group for air conditioning top up. Very happy with the service! Friendly knowledgeable

...

staff. Thank you.

read more
Sophie White
2019-03-08T14:28:54+0000
Very friendly and helpful garage. Had a minor issue with my car which was dealt with very quickly and at short notice -

...

was also done free of charge as a minor repair, which I was very grateful for. Would 100% be returning and would recommend.

read more
Ant Stepney
2019-01-10T20:35:41+0000
Top service!! Highly recommend 👍
Linsey Dawes
2018-09-20T18:36:52+0000
Brilliant guys, I dropped my car off and it was fixed quickly, and at a great price can't thank them enough for getting

...

my car back on the road so happy 😁

read more
Ray Moffatt
2018-07-27T15:15:50+0000
Faultless service .... very friendly and very good on price .... can't rate them highly enough Thanks guys
Harry Donnelly
2018-07-03T16:09:56+0000
BrillIant reliable and trustworthy service. They been fixing my mums car and keeping it going at cheap prices. Will

...

always recommend

read more
Sarah Jacqueline McDermott
2018-06-11T17:39:57+0000
Lovely people always willing to help you no matter what will always take my car hear
Sam Williams
2018-02-10T01:25:01+0000
Great garage, friendly staff... would highly recommend! Been using them for 7 years and their customer service is

...

fantastic...

read more
Jocelyn Sara Hockley
2018-01-02T16:34:05+0000
Totally reliable service, excellent prices and as a woman you want a reliable trustworthy garage with no fobbing off

...

and this is it. I have used this garage for a few years now. Just taken my car in this morning as I broke it over xmas and will have back tomorrow. Can't beat that for service! I recommend this garage to everyone. Just thought I would update this review. Nothing has changed except location (which still needs altering on this site hone page btw)lovely new site much better parking. Fast reliable and affordable. Still 5 stars

read more
Jo Humphreys
2017-07-26T12:56:15+0000
Lovely man, highly recommend to everyone. Reasonable prices.
Liam Roberts
2017-06-22T19:45:09+0000
I have always received amazing service from Mastertec. All the staff are very helpful and friendly and all jobs are

...

carried out professionally and with the upmost honesty. I only ever recommend Mastertec to my friends, family and colleague. Thanks for everything and keep up the good work.

read more
Cameron Harris
2017-04-05T16:58:30+0000
Great service. Fair and helpful. Always go above and beyond.
John Adams
2016-12-01T13:32:54+0000
Just had my car serviced and MOT. a very good company to use and will definitely be using them in the future, very nice

...

people to deal with.

read more
Actronics Actronics
2016-10-25T12:11:35+0000
Fantastic company!!! Absolutely no issues and fully recommend them. We look forward to working with you again soon.If

...

you are happy with our service, please leave us a review, with the chance to win a Tom Tom Sat Nav.

read more
Kerry Noonan
2016-10-15T16:08:56+0000
First time I have used Master tec, Excellent customer service and MOT was done while I waited. Will definitely use this

...

garage again.

read more
Wilf Greenwood
2016-09-29T20:30:25+0000
best garage ever.. they bend over backwards to help you out with any problem been going here for years wouldnt go any

...

where else 10/10 for mastertec

read more
Michelle Ault
2016-05-12T11:50:48+0000
The only place I have trusted wth my car for at least the last 10 years - no nonsense, great service and friendly.

...

These guys wont muck you about. I wouldn't dream of using anyone else!

read more
Sue Beckwith
2015-07-09T20:37:56+0000
Have been using Mastertec for years. Alway good honest service from the whole team. Wouldn't take my car anywhere else x
Marc Smith
2015-03-18T06:22:47+0000
Had on going problems with my car went to other garages couldn't solve my problems took it to mastertec and it

...

got fixed straight away very professional staff reasonable prices could not recommend them highly enough

read more
Stephen Martin
2014-08-22T11:36:46+0000
Fantastic group of guys, very helpful would not go anywhere else
Alan Lewis
2014-06-26T17:54:38+0000
I can't recommend these guys highly enough! I've been using them since they set up shop around 10 years ago and never

...

had a problem. Even when I bought a new car, it was serviced by them rather than the dealer (without invalidating the warranty), as I wouldn't even consider going anywhere else!

read more
Rob Mabon
2013-10-09T12:43:13+0000
Fantastic service, thanks lads!
Danny Cash
2013-10-09T11:07:50+0000
Very professional and time efficient company would highly recommend
Next Reviews